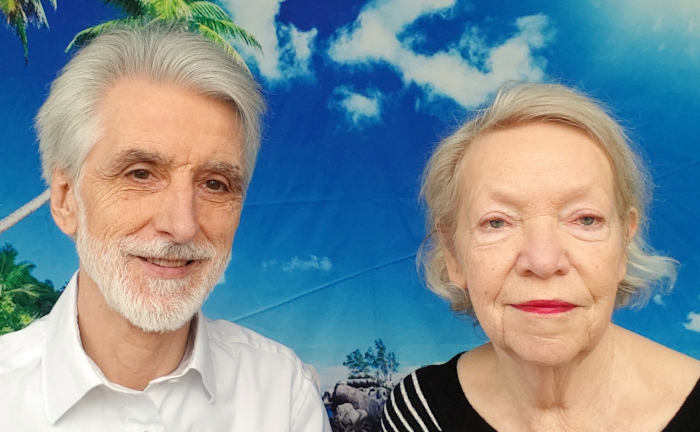 Welcome to the Evolving Education website. Wherever you are living and teaching, you are doing one of the most important jobs in the world. Education is the way that humanity can survive and thrive and live together successfully. We value and appreciate the very important work you do for our children and youth, for their wellbeing and their sustainable future. A big and heartfelt: Thank you!
The highly experienced Master Trainers from the We-Evolve group are trainers of NLP (Neuro-Linguistic Programming), Coaching, Hypnosis, Systemic Constellation, Mindfulness, and Positive Psychology. To support your daily work, we have drawn from our specialties to put together some short, very easy to use, and highly effective exercises. We have called this project Evolving Education because we believe that education is the way for all of us to continuously evolve and move forward. Based on our collective experience of helping people to grow and change, we truly believe that these tools can be helpful for your teaching, too.
The six associations of the We-Evolve group already have more than 7,000 members in 84 countries worldwide. Please use this opportunity to benefit from the rich expertise of our Master Trainers. You can feel free to use the exercises in this book which resonate with you most. We look forward to hearing your feedback.
This website is just the beginning of a series of books that we will be sharing. Videos, special training offers and research into the efficiency of these tools are planned as well. All this will evolve with your feedback regarding what tools are most useful and which ones you can apply best in your own very special situations.
To get you started, please download our first tool. You will find that it is something you may be able to incorporate into your teaching immediately. You might be surprised at how effective it is!
Education is important. We have great respect for the work of teachers everywhere. We invite you to be a part of the Evolving Education journey.
You can find each individual association at its respective website - or you will find information about all of our associations in one central location under: www.We-Evolve.World You can contact us at our head office: office@we-evolve